Inspired by A Redhead's Rambling's post: Book to Big Screen: The Best and Worst Adaptations, today's blog is all about book adaptations. I'm currently a little bit addicted to them and I know that in the bookish world they're a subject that can really kick start a discussion. So I thought I'd share some of my opinions and I welcome you to share yours with me. Let's get a conversation going and maybe we can all discover something new?
The Best Adaptations:
The Handmaid's Tale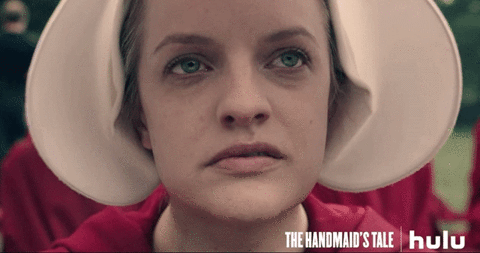 I read The Handmaid's Tale by Margaret Atwood quite a while ago now. It was a set text for my English A Level, however it's a story that's always stuck with me. So when I heard about them making a television series, I knew I was either going to love it or hate. Now, after watching the whole of series one, I can confirm I love it. There's a spark of plausibility with The Handmaid's Tale that gets right under my skin; it's a feeling which I believe is a mixture of fear, disgust and just downright outrage. So when the show started to make me mad, I knew it was doing something right! I've heard they're making a second series to The Handmaid's Tale, I'm intrigued exactly where they'll be taking that. I think I may need to give the book another read.
A Series of Unfortunate Events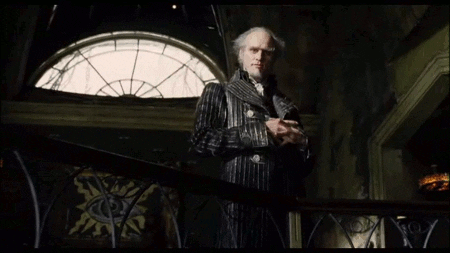 Controversially picking the Jim Carrey GIF for this one. However, I do feel the need to include both the movie and the Netflix series in this discussion.
Along with The Harry Potter Series, these books were my childhood. Their kooky, quirkiness was something I adored as a kid. I can still remember now the moment I discovered Jim Carrey was going to play Count Olaf. As soon as I read the words on my computer screen I jumped up from my chair and went running through the house to find my Mom and let her know the fantastic news! (I'm a huge Jim Carrey fan for those of you who are unaware. To discover that one of my favourite book series and my favourite actor were to be involved in the same project was like the best thing in life ever!) I believe I went to see that film in the cinema some where in the region of ten times. I owned all the Burger King toys, along with the PC game and the PS2 version, I even got a fringe cut like Violet's and a Victorian style coat to match. I was a little bit obsessed. That movie holds many a quote that my mother and I still use in casual conversation that will always provoke a smile.I love it. In fact, for years I clung on to the hope that they'd one day do the rest of the series…
So when I first heard about the Netflix series, I did kind of try and ignore it's existence in the hope that it would go away. However, with gentle persuasion from my boyfriend, I caved and watched it. I like the Netflix series, for all intent and purposes it was a fantastic adaptation that kept me hooked even though I knew the stories like the back of my hand. But I know deep in my heart that Jim Carrey will always be my Count Olaf.
The Harry Potter Series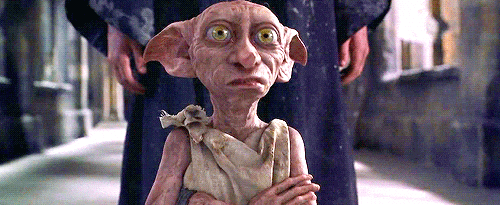 I'm a huge fan of J.K Rowling's Wizarding World and I can honestly enjoy the Harry Potter stories in any format. (Most recently I've been enjoying listening to them on audiobook.) However, I think without the films, as amazing as the Harry Potter books are on their own, we wouldn't have the Wizarding World we have today; The Warner Bros Studio Tour, all the amazing merchandise, Eddie Redmayne as Newt Scamander. The films have shaped how we visualise Harry Potter universally and I really don't mind. So really it goes without saying that they are some of my favourite adaptations.
The Twilight Saga (specifically Breaking Dawn Part 2)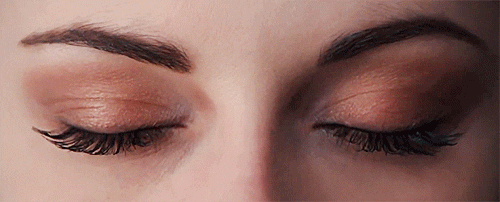 I'm just going to say it now, I love The Twilight Saga. The time when it was at its prime was such a roller coaster for me and Twilight was one of the few things I could cling to and escape within. Edward Cullen was my first official fictional boyfriend and it was the first book series I ever managed to complete by myself, before the films came out. Therefore when the films did appear they never ruined anything for me and I could enjoy them as if I was welcoming home an old friend. However, in this best adaptation list I want to give a special mention to Breaking Dawn (Part 2). I hate spoilers, so I don't want to give too much away. However, that film is the perfect example of how adaptations can breathe new life into something without completely disregarding and therefore disrespecting the original source material. A very clever move guys, I loved it!
The Worst Adaptations:
A Time Traveler's Wife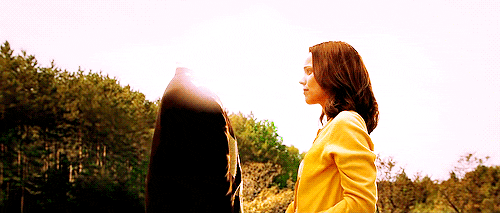 I was so excited to see this film before its release. In fact, I remember sitting in the front room with my Mom just before we were about to leave for cinema, discussing what parts we were most looking forward to. Both of us were there reminiscing about this beautiful love story and balling our eyes out at the prospect of seeing it come to life. The film as a film, fine. The film as an adaptation, not so fine. However, my main problem is with the ending, so instead of ruining anything for anybody all I'm going to say is if you ever fancy watching this film, read the book. Or if you've already watched the film but have never read the book, read the book.
Murder on the Orient Express
I know you should never judge a book by its cover but I'm definitely judging this Poirot by his moustache… Wowzers.
I love Agatha Christie, I also love Kenneth Bragnaugh. (After my version of the Ultimate Harry Potter Tag I'm pretty sure we all know how I feel about his Gilderoy Lockhart.) So it was only natural that I started out loving everything about this film, that was until I saw the first trailer.  My Mom has likened Bragnagh's facial hair to the face-hugger from the Alien movies and she' the biggest Agatha Christie fan I know.
I know, I know the film isn't even out yet and I'm judging it so intensely. I'll obviously give it a chance once it's released. But, can I just refer you to this quote:
"His moustache was very stiff and military." –  Captain Hastings
 Now scroll back up to that GIF.
I feel it was a very bold choice to alter Poirot's rather iconic stache so radically for this new adaptation. David Suchet's tash was so on point, somehow this just all seems wrong. But truly only time will tell with this one.
The Vampire Diaries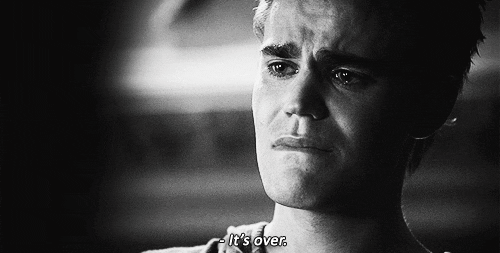 I recently began watching The Vampire Diaries again from the beginning and I have to admit, I do enjoy this show. It makes my inner teen verrrry happy. "So why have you put it in your Worst Adaptations Section?" I hear you cry! Well that's because I've also read The Vampire Diaries. Admittedly I have only read the first two books, but that's okay because I've only really watched the first two series.
The books were very, well, childish I'd say compared to the television show. The readers of The Vampire Diaries would probably be much younger than the watchers. I believe the TV show made the stories darker and more sexual and thrilling, which are all very good things but as a direct adaptation from page to screen, it doesn't ring true for me. As a watcher becoming a reader I was a little disappointed in the books because of what I'd seen from the show. From what I remember the characters names and descriptions are all the same but the actual stories are very different. I may be wrong it may pan out that way and catch up with the show in the later books. If you've read them all, let me know!
The Adaptations I'm Most Looking Forward Too:
The Bell Jar
As soon as I saw there was a new adaptation of The Bell Jar happening I jumped for joy but also panicked. I love that book. I love Plath. They cannot mess this up for me. I've heard Kirsten Dunst is involved in the project though, so I have faith that it's in good hands.
13 Reasons Why
Fun Fact: I have owned the book of 13 Reasons Why since 2009, I am yet to read it. However, after the recent Netflix series, I have heard nothing but good things, so I really want to watch it now. But after waiting on my TBR pile for all those years, I think I better read the book first.
All The Bright Places
This book is everything. It is all the colours in one, at full brightness. I know the casting for Finch is still on going at the minute. I can't wait to see who it will be!
Looking For Alaska
Alaska is one of the sassiest female characters I have ever read, to bring her to screen just seems right. However, in terms of John Green film adaptations I've got a lot of catching up to do, but as soon as this one hits the cinemas I'll be there.
– B xo
(Disclaimer: All GIFs used in this post are from the website Giphy, apart from the one of Poirot, I found him on Tumblr.)